Gainesville Window Coverings by Gotcha Covered in Gainesville Florida. As you browse our window treatment gallery, please keep in mind that this is just an example of the selection of window coverings offered by Gotcha Covered. To see our entire selection of window treatments, please schedule a free in-home consultation with one of our interior design specialists. With our shop-at-home service, we will come to your home, measure your windows, show you samples of the window covering you are interested in, and then leave you with a free written estimate.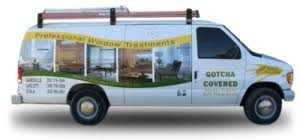 352-378-3646
Gainesville Window Coverings
We are sure you will be delighted with the quality, service, and price. When you decide to place your window treatment order, we will give you an estimated time for delivery of your window blinds, window shades, shutters or draperies, then install your entire order for free. Gotcha Covered takes out the hassle out of shopping for custom window treatments.
With so many choices in window blinds, window shades, shutters, draperies, and soft treatments, your only problem will be deciding which one to select. But even that is not a problem, as one of our window treatment professionals will help you select the window treatment that best fits your decor and budget. Gotcha Covered will help you through the entire process, so you can just enjoy your new window coverings.
For the best in quality, service, and price on custom blinds, shades, shutters, and draperies in Gainesville and the surrounding area, we have Gotcha Covered! We have been servicing the window treatment needs of Gainesville Florida for well over 25 years. Ask around, chances are your neighbor used Gotcha Covered for their window coverings. Contact Gotcha Covered today to schedule your free in-home consultation. We are the window treatment professionals!
352-378-3646
Window Blinds – Window Shades – Plantation Shutters – Draperies – Top Treatments