Draperies Gainesville Florida – If you're a homeowner in Gainesville, you're likely looking for ways to add elegance and personality to your living spaces. One effective way to achieve this is by investing in draperies. Draperies have been an integral part of interior design for centuries, and their enduring popularity is a testament to their timeless appeal. These versatile window treatments not only provide privacy and light control but also serve as an essential element in enhancing the aesthetics of any room.
Draperies have a rich history and continue to be a significant element in interior design. From the opulence of traditional styles to the simplicity of contemporary options, draperies offer endless possibilities for transforming your living spaces. By carefully considering your needs and the aesthetics of your room, you can select the perfect draperies to add elegance and charm to your home. Let's explore the benefits of draperies in Gainesville, Florida, and how they can transform your home into a haven of style and comfort.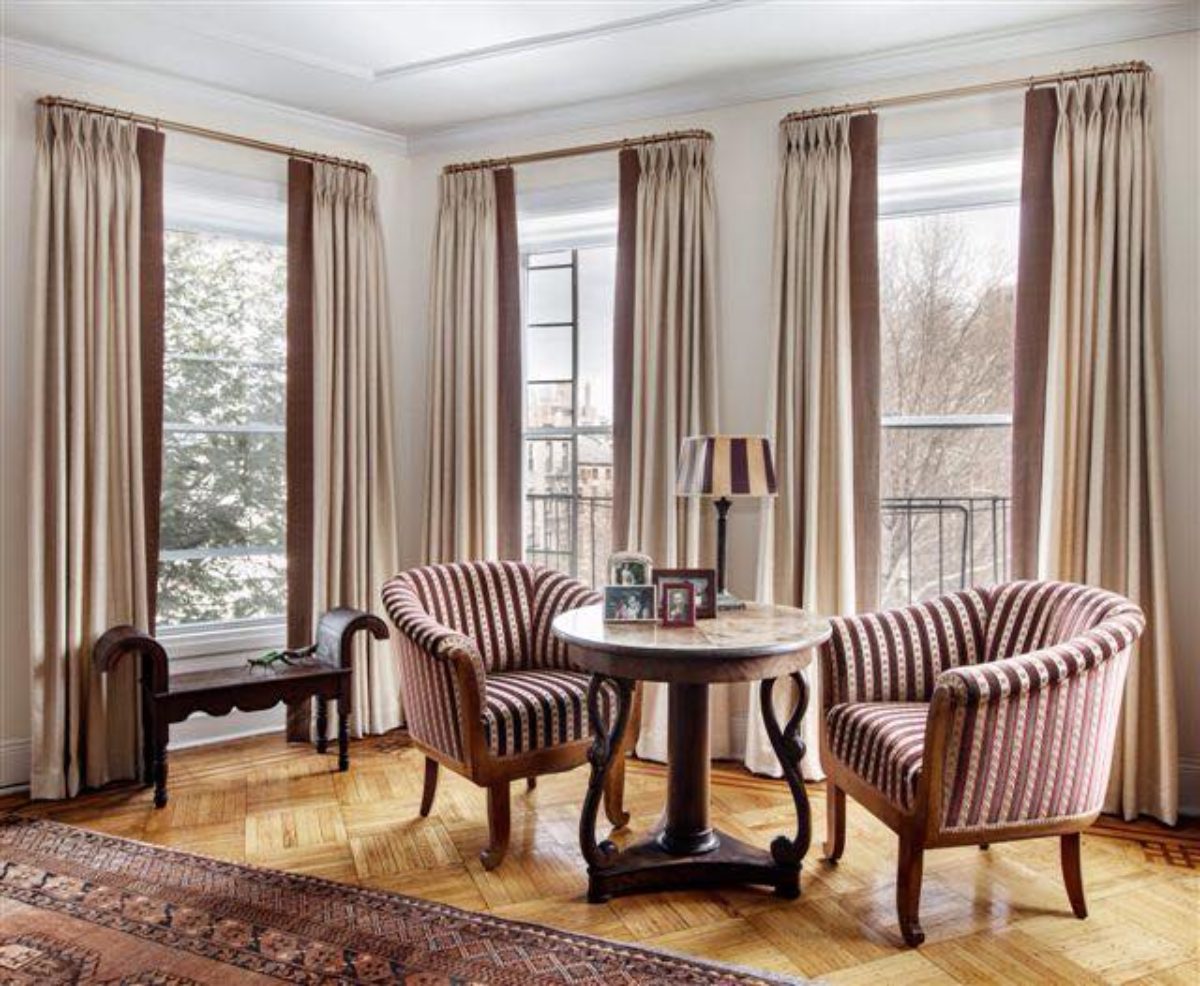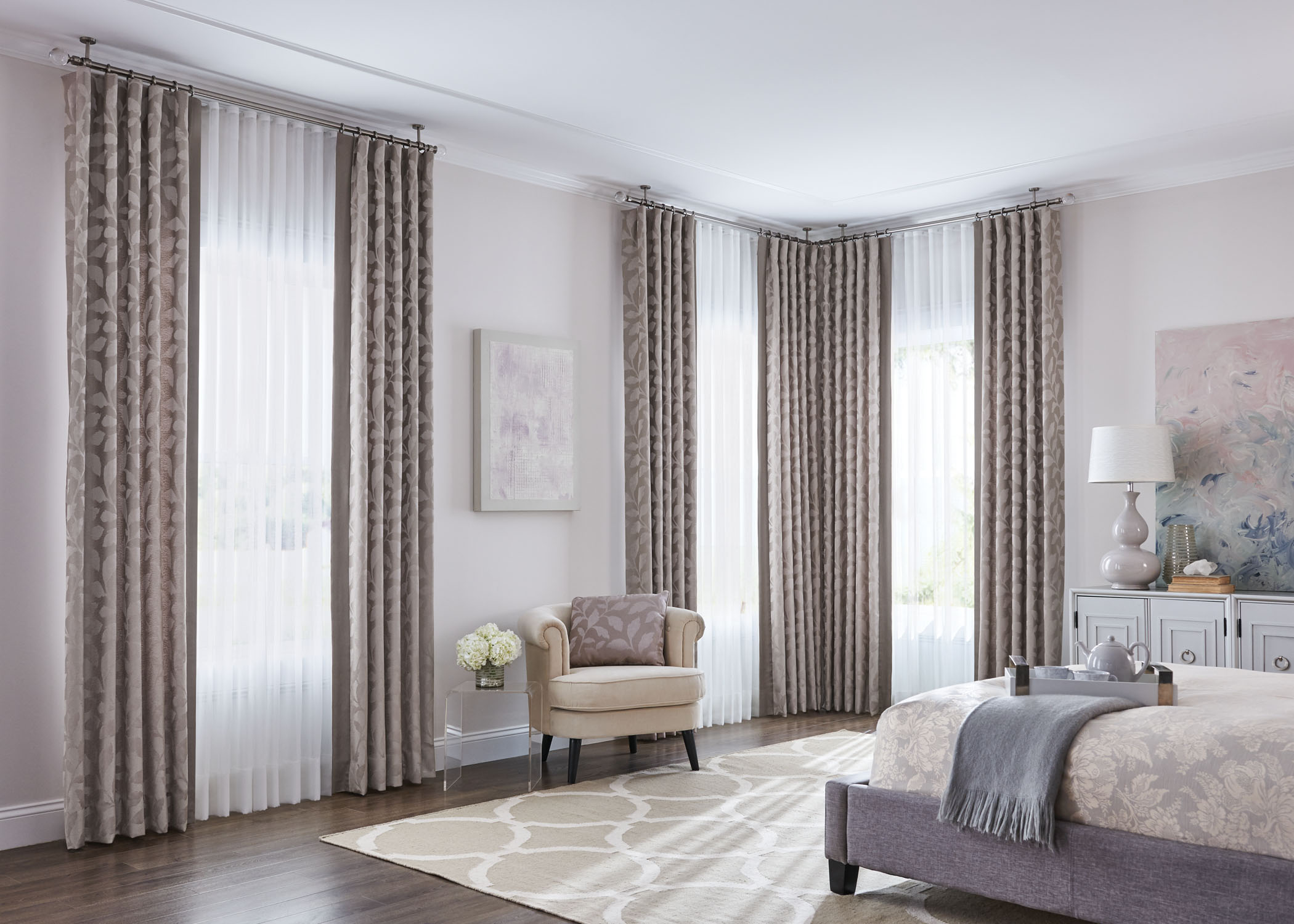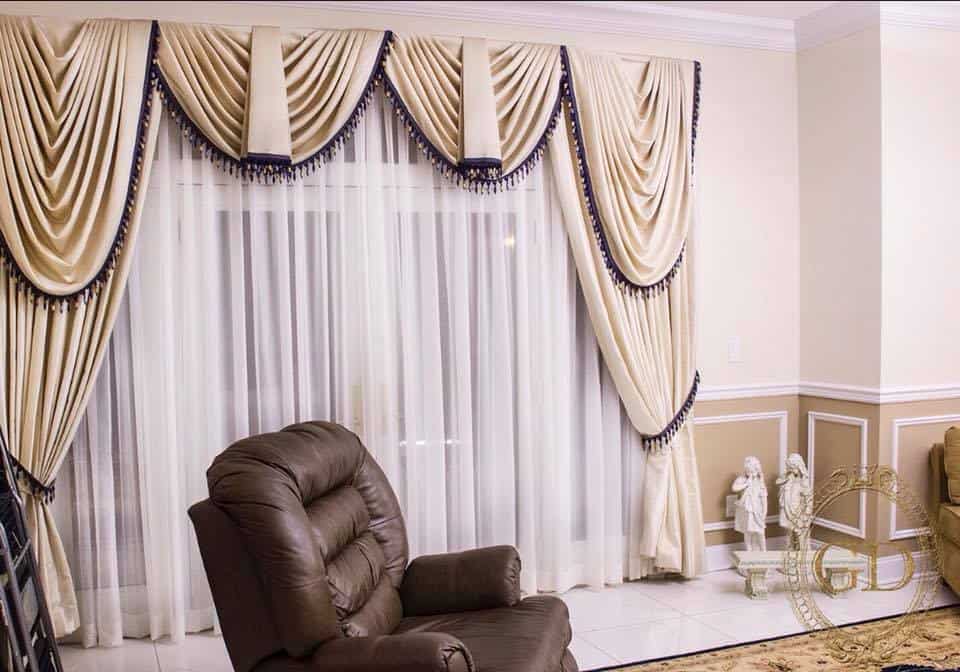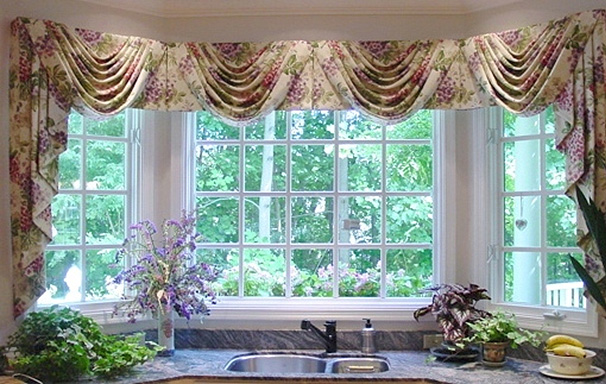 352-378-3646
Draperies Gainesville Florida
Beat the Heat and Humidity – Gainesville's subtropical climate brings warm temperatures and high humidity throughout the year. Draperies can play a crucial role in maintaining a comfortable indoor environment. By choosing drapes with insulating properties, you can reduce heat gain during scorching summers and keep your home cool. Additionally, drapes help block out harsh sunlight, protecting your furniture and flooring from UV damage.
Personalized Style – Every homeowner in Gainesville has a unique taste when it comes to interior design. Draperies offer a wide range of options for personalization. From colors and patterns to fabric types and lengths, you can tailor your drapes to complement your existing décor or create a bold focal point in your room. Whether you prefer the elegance of silk or the coziness of linen, draperies can be customized to suit your style perfectly.
Energy Efficiency – In addition to their aesthetic appeal, draperies can contribute to energy efficiency in your home. Gainesville residents know that running air conditioning can be a significant expense. Drapes with thermal or blackout linings can help reduce your energy bills by keeping your home cooler in the summer and warmer in the winter. By providing an extra layer of insulation, drapes help maintain a stable indoor temperature.
Privacy and Light Control – Privacy is a top priority for many homeowners in Gainesville. Draperies offer an excellent solution, allowing you to control the level of privacy in your home. When drawn, drapes can completely block out the view from outside, ensuring that your living spaces remain secluded. They also give you the flexibility to adjust the amount of natural light entering your rooms, helping you create the desired ambiance throughout the day.
Sound Insulation – If you live in a bustling neighborhood or near busy streets in Gainesville, noise can be a constant annoyance. Draperies with heavy, sound-absorbing fabrics can help reduce unwanted outside noise. This is especially beneficial in bedrooms and home offices, where a quiet environment is essential for rest and productivity.
Easy Maintenance – Draperies are not only functional but also easy to maintain. Most fabrics used for drapes are machine washable or can be dry-cleaned, ensuring that they stay fresh and clean with minimal effort. Regular maintenance can extend the lifespan of your draperies, making them a cost-effective investment in the long run.
Elevate Your Home Décor with Top Treatments
When it comes to interior design, the devil is in the details. One often-overlooked element that can make a significant impact on your home's overall aesthetic is drapery top treatments. These decorative and functional accents can transform the look and feel of a room, adding elegance, personality, and even a touch of luxury.
Drapery top treatments, also known as window valances or cornices, are decorative coverings that conceal the top portion of draperies, curtains, or blinds. They serve both a functional and aesthetic purpose, often adding a finishing touch to window treatments while hiding hardware and providing a sense of cohesion to the room's design. Drapery top treatments are an often underestimated element in interior design that can make a significant difference in the overall look and feel of a room. Whether you choose valances, cornices, swags, or cascades, these decorative accents can add style, personality, and functionality to your windows. So, the next time you're considering a home décor update, don't forget to explore the world of drapery top treatments and elevate your living spaces to a new level of elegance and charm.
In Gainesville, Florida, where residents take pride in their homes and the comfort they provide, draperies offer a versatile and practical solution for enhancing your living spaces. From improving energy efficiency to adding a touch of personal style, draperies can transform any room into a cozy and inviting haven. Consider consulting with local experts and designers in Gainesville to help you select the perfect draperies that suit your needs and reflect your unique taste. With the right drapes, your home in Gainesville can become a true showcase of style and comfort.
In addition to Window Blinds, Window Shades, and Plantation Shutters, Gotcha Covered also has a full line of custom draperies and top treatments to choose from. Contact us today to schedule a free in-home estimate to see how easy shopping for custom window treatments can be.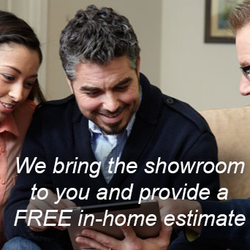 352-378-3646
Draperies Gainesville Florida