Gotcha Covered Gainesville Florida – Free Measuring and Installation – Get Your Windows Covered by Gotcha Covered Blinds in Gainesville, Florida. Are you tired of being blinded by the sun during your morning coffee or your home feeling like a sauna? If you live in Gainesville, Florida, or the surrounding areas, you're in luck because Gotcha Covered Blinds is here to provide you with the perfect window treatment solutions. Not only do we offer a wide range of blinds, shades, and shutters to suit your style, but we also offer free measuring and installation services to ensure a perfect fit and provide the comfort you deserve.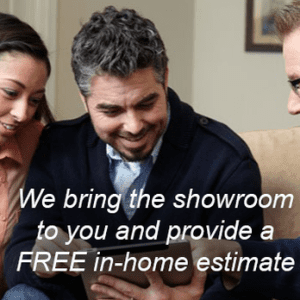 Gotcha Covered Gainesville Florida – Free Measuring and Installation
352-378-3646
Why Choose Gotcha Covered Blinds?
Diverse Selection: Gotcha Covered Blinds offers an extensive collection of window coverings, ensuring that you can find the perfect match for your home or business. Whether you're looking for classic wooden blinds, elegant shades, or durable shutters, we have it all.
Customization: Every space is unique, and your window treatments should reflect that. With Gotcha Covered Blinds, you have the option to customize your window coverings to fit your exact specifications. This way, you can achieve the perfect blend of aesthetics and functionality.
Free Measuring Service: One of the most significant advantages of choosing Gotcha Covered Blinds is their complimentary measuring service. Their expert team will visit your location and take precise measurements to ensure your window treatments fit flawlessly.
Professional Installation: Gotcha Covered Blinds doesn't stop at measuring; they also provide free installation services. Their skilled technicians will install your window coverings, saving you time and the hassle of DIY installation.
Expert Advice: Unsure about which window treatment is right for your space? Gotcha Covered Blinds' knowledgeable consultants will guide you through the selection process, offering expert advice tailored to your needs and preferences.
The Process: From Measurement to Installation
Schedule a Free In-Home Consultation: Reach out to Gotcha Covered Blinds to schedule a free in-home consultation. During this consultation, you can discuss your window treatment goals, style preferences, and budget.
Free Measurement: Once you've selected your preferred window coverings, Gotcha Covered Blinds will take precise measurements of your windows to ensure a perfect fit.
Customization: Your window treatments will be customized to fit your windows perfectly. Choose from a wide range of materials, colors, and styles to match your décor.
Quality Assurance: Gotcha Covered Blinds sells only quality name brand window treatments to ensure that your window coverings meet the highest quality standards.
Free Professional Installation: Sit back and relax while their installation experts take care of the rest. They'll install your window coverings efficiently and professionally.
Enjoy the Benefits: With your new window coverings in place, you can now enjoy improved privacy, energy efficiency, and a more stylish living or working space.
Gotcha Covered Blinds in Gainesville, Florida, offers a comprehensive window treatment solution with a commitment to excellence. From their diverse selection of name brand window treatments to their free measuring and installation services, they make enhancing your windows and living spaces a breeze. Say goodbye to the harsh Florida sun and hello to comfort and style. Contact Gotcha Covered Blinds today and transform your windows into beautiful focal points of your home or business.
352-378-3646
Read More