Enhancing Your Space with Custom Window Treatments
Enhancing Your Space with Custom Window Treatments – by Gotcha Covered. When it comes to interior design, the small details can make a world of difference. One often overlooked aspect is the window treatment. Custom window treatments are a fantastic way to elevate the look and feel of any space while simultaneously providing practical benefits. In this blog post, we will delve into the world of custom window treatments, exploring their advantages, popular options, and how they can transform your home into a stylish sanctuary.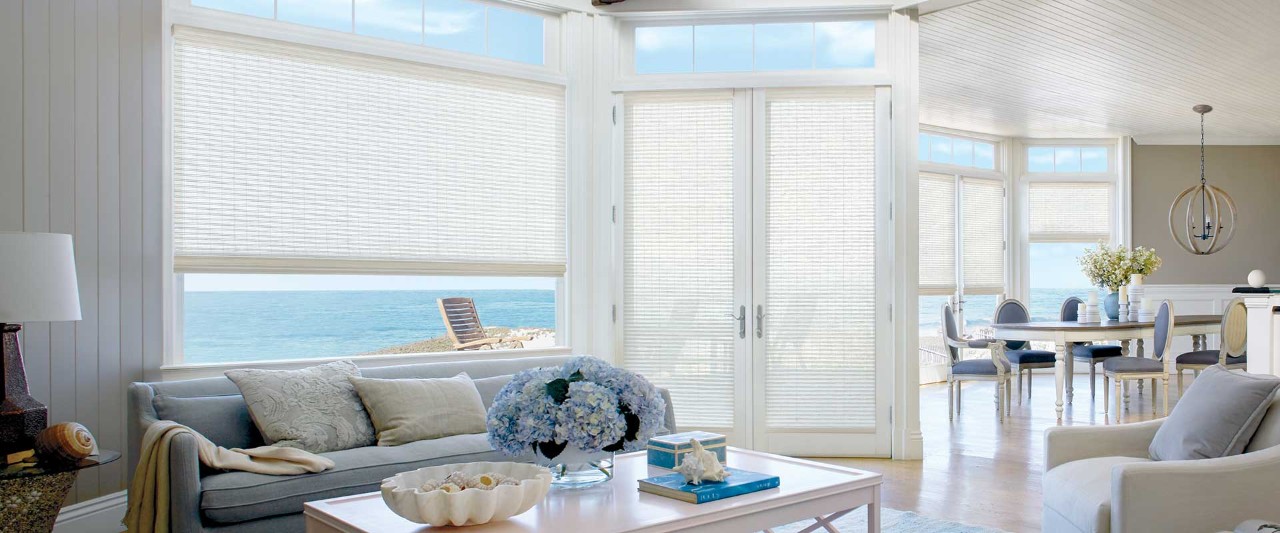 Enhancing Your Space with Custom Window Treatments
Uniqueness and Personalization:

One of the most significant advantages of custom window treatments is the ability to tailor them to your specific needs and preferences. Unlike pre-made curtains or blinds, custom treatments offer endless possibilities for personalization. You can select the fabric, color, pattern, and style that perfectly complements your existing décor or establishes a new aesthetic. This level of customization ensures that your window coverings become an integral part of your overall design scheme, reflecting your unique personality and taste.

Perfect Fit and Functionality:

Another key benefit of a custom window treatment is their precise fit. Every window is different, and ready-made options might not provide an ideal fit for your specific measurements. With custom treatments, you can ensure a perfect fit, covering the entire window area and providing optimal light control and privacy. Whether you have uniquely shaped windows, extra-large dimensions, or irregular window placements, custom treatments can be tailored to accommodate any architectural feature.

Enhanced Light Control:

Controlling natural light is crucial for both comfort and ambiance in a room. Custom treatments allow you to achieve the desired level of light control effortlessly. If you prefer diffused light, you can choose sheer or semi-sheer fabrics that let in gentle sunlight while maintaining privacy. For complete darkness and privacy, blackout curtains or blinds can be customized to fit your windows precisely. Custom treatments also enable you to add motorized options, making it convenient to adjust the lighting with the touch of a button.

Energy Efficiency:

Window treatments play a significant role in regulating the temperature of your home. Custom options can be designed to provide insulation and energy efficiency, helping to reduce heat loss in the winter and heat gain in the summer. By blocking or filtering the sun's rays, they can minimize the strain on your HVAC system, leading to energy savings and a reduced carbon footprint. Consider custom treatments with thermal linings or cellular shades that offer excellent insulation properties.

Versatile Style Options:

The world of custom window treatments offers an extensive array of style options to suit any interior design theme. From traditional to modern, minimalist to luxurious, you can find the perfect treatment to complement your space. Some popular choices include Roman shades, draperies, valances, blinds, and shutters. The vast selection of fabrics, patterns, and hardware allows you to create a cohesive and visually appealing look that ties the room together.
Investing in custom window treatments is a smart decision that can significantly enhance your home's aesthetic appeal, functionality, and energy efficiency. The ability to personalize every aspect of your treatments ensures that they seamlessly integrate with your interior design while meeting your specific needs. Whether you desire a cozy and intimate ambiance or a light-filled, airy atmosphere, custom treatments provide the versatility to achieve your vision. So, why settle for generic when you can elevate your space with custom window treatments that truly reflect your style?
Shopping for custom window blinds, window shades, plantation shutters, and draperies could not be easier. Let us help you choose the right window treatments for your budget and taste. Providing great service is our number one goal. Gotcha Covered has been servicing the window treatment needs of Gainesville Florida, Ocala Florida, and Lake City Florida since 1992. Ask around, chances are your neighbor bought their window coverings from Gotcha Covered.
Contact us today to schedule a free in-home estimate and find out why we are known as, The Window Treatment Professionals.
Read More