Gainesville Window Blinds
Gainesville Window Blinds by Gotcha Covered. Our classic real wood blinds are simple yet practical. Real wood blinds come in a variety of colors, sizes, and options. Real wood blinds are available in both painted and stained finishes. Real wood blinds will offer a rich look to any décor. Faux wood window blinds offer the look of real wood blinds for a fraction of the cost. These window blinds are easy to take care of and clean. Faux wood blinds are great for high moisture areas such as kitchens, bathrooms or garages. Faux wood blinds are available in a large selection of colors and patterns to fit any décor. No matter which style you choose, our real wood and faux wood blinds are the highest quality window blinds online. These high-quality window coverings have stood the test of time. You can also choose from several features such as hidden rout holes, cloth tapes, cordless, and more.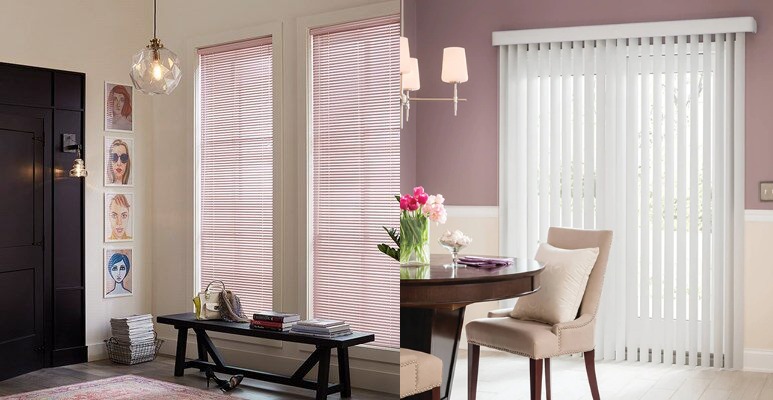 Gainesville Window Blinds
If you are on a tight budget, consider mini blinds or vertical blinds. These blinds are timeless and generally less expensive than other window blinds. Aluminum mini blinds are available in a rainbow of colors. Choose from several different slat sizes as well. Vertical blinds are great for large openings such as sliding glass doors and are available in several different materials, such as PVC, fabrics, and PVC backed fabrics for extra privacy.
Gotcha Covered has a large selection of Horizontal Blinds. Browse our large selection of mini blinds, vertical blinds, wood blinds, and faux wood blinds from the comfort of your living room. Just give us a call and we will bring our mobile showroom to your home. We will take care of everything from measuring to installation so you have one less thing to worry about. You can reach the window treatment professionals at Gotcha Covered by calling the number below.
352-378-3646
Read More