The Best Window Treatments For Your Gainesville Florida Home
The Best Window Treatments For Your Gainesville Florida Home by Gotcha Covered. One crucial element that can transform the ambiance and functionality of your living space is your choice of window treatments. Florida's climate and sunlight call for window coverings that strike a balance between style and practicality. Let's explore some of the best window treatments for homes in Gainesville, considering the region's specific climate and aesthetics.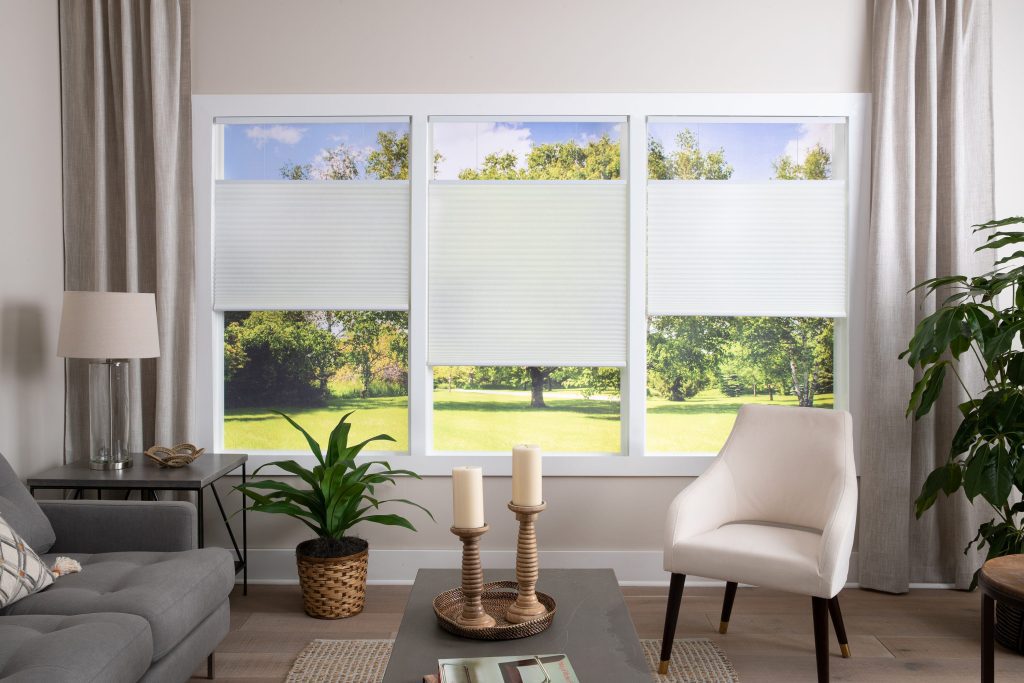 The Best Window Treatments For Your Gainesville Florida Home
Plantation Shutters
Plantation shutters are a timeless and popular choice for Gainesville homes. Their adjustable louvers allow for regulating light and airflow, making them a perfect fit for the warm climate. Not only do they offer excellent insulation against the heat, but they also provide an elegant, classic look that complements the Southern charm of Gainesville homes.
Solar Shades
The Florida sun can be intense, and solar shades are a great solution to manage the glare and UV rays while preserving the outside view. These shades are designed to filter sunlight, reduce heat, and protect furniture and flooring from sun damage. They come in various opacities, allowing you to control the level of privacy and light penetration.
Sheer Curtains
For a soft, breezy feel that captures the essence of Gainesville's relaxed lifestyle, sheer curtains are an excellent choice. They allow natural light to flow into the room while providing a touch of elegance and privacy. Sheer curtains are versatile and can be paired with heavier drapes or blinds for added functionality.
Top-Down Bottom-Up Shades
These shades offer the flexibility of adjusting both the top and bottom parts independently, providing privacy while allowing natural light to enter from the top. They are perfect for maintaining privacy without sacrificing the beautiful Florida sunlight.
Motorized Blinds or Shades
In a world where convenience is key, motorized blinds or shades offer an extra level of comfort and sophistication. With a remote or smart device, you can effortlessly control your window treatments, especially beneficial for high or hard-to-reach windows.
Drapery Panels
To add a touch of luxury and style, consider drapery panels. They can complement other window treatments or stand alone as an elegant statement piece. Choose light fabrics and colors to enhance the room's brightness and create an airy atmosphere.
Bamboo or Woven Wood Shades
These shades provide a natural, organic look that suits the Floridian aesthetic. They offer a warm, tropical feel and filter light while maintaining a connection to the outdoors.
In Gainesville, where the weather can range from humid and hot to pleasantly breezy, selecting the right window treatments is essential. Consider not only the aesthetic appeal but also the functionality and energy efficiency of the treatments. Opt for solutions that let you control light, offer privacy, and withstand the demands of the local climate.
When choosing window treatments for your Gainesville home, take into account the architectural style of your house, your personal preferences, and the practicality required for each room. Whether you prefer the classic elegance of plantation shutters or the modern convenience of motorized blinds, the perfect window treatment can transform your space and enhance your enjoyment of your home in Gainesville, Florida.
When it comes to enhancing the aesthetics and functionality of your living spaces in Gainesville, Florida, Gotcha Covered is your go-to destination for premium window treatments. Their extensive range, personalized consultations, quality craftsmanship, and local expertise make them a standout choice in the industry. Contact us today to schedule a free in-home consultation.
The Best Window Treatments For Your Gainesville Florida Home
Read More